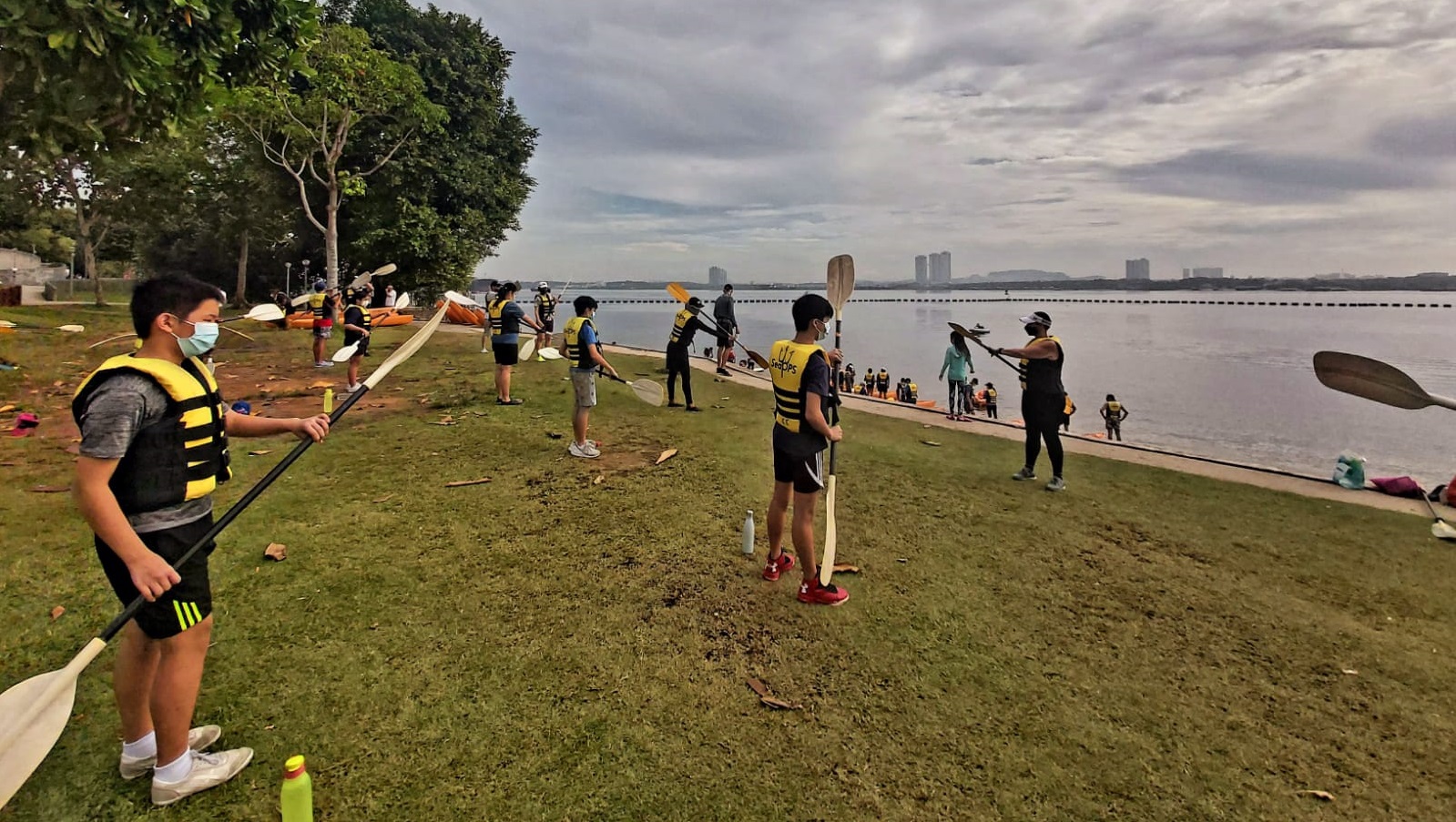 23 Jun

Sambar Family Day

Parents and teens gathered for a fun and meaningful Sambar Family Day Out on Saturday 19th Jun 2021. With activities being limited the past few months, they were excited to join the organized Kayaking Orientation with Coastal Clean-up Programme.

The group met at 9.30am and started off with a briefing on equipment usage and sharing of techniques. At 10am, they were ready to launch and have some water time and familiarize themselves with paddling. Keeping SMM in mind, each instructor supervised 4 participants, guiding them through paddling techniques, and rafting up methods for breaks and instructions. After 45mins gaining confidence in the waters, they headed back to the shore for a water break as well as to grab the coastal clean-up equipment. The group was ready to take to the waters and do their part!

The tide was very low on that day and there was a terrible amount of flotsam – ranging from bottles, straws and shoes, to plastic packaging. The group had no problem picking up trash as they kayaked along the coast, including at a pit stop at one of the beaches along the way. Upon seeing the trash there, they spent 40mins cleaning up what they could. While litter-picking, they also found marine life amongst the rubbish – witnessing firsthand how such debris can harm them.
The group kept their energy levels high throughout the session and enjoyed their Saturday morning in the waters, doing their part to protect our environment! At around lunchtime, the fun day out wrapped up with a debrief and meaningful sharing. The teens and parents had a wonderful time and are keen to get their feet wet again!
On this note, we would like to take the opportunity to thank all the participants who joined us, as well as  SeaOPS Ltd who came forward to subsidize this programme. We look forward to a host of upcoming programmes and hope to see you there! Wait no longer; click on the links below and join us for your next adventure!
View more exciting activities lined up for June
Join our Kayaking Mangrove Exploration Tour (SRV eligible) here!